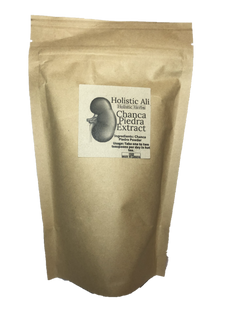 Chanca Piedra is a natural herb containing a variety of active phytochemicals that have been clinically proven to support kidney and gallbladder health. It also helps to maintain balanced hormone levels, reduce oxidative stress, and promote normal liver function.
NPN: 80105305
Ingredients: Chanca Piedra Extract 100g
Nothing else! No fillers! Non-GMO!
Vegan
1-2 months supply
Made in Canada
Please direct all questions or concerns to our amazing customer service team at Info@holisticthingz.com.
Please allow 48 hours for a reply.