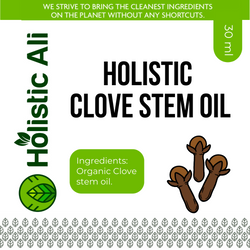 Research has found that clove oil may have benefits for dental and topical applications, for treating infections. Traditionally, clove oil has also been used for easing digestive upset, relieving pain, and helping with respiratory conditions.
Ingredients: Organic Clove stem oil

Please direct all questions or concerns to our amazing customer service team at Info@holisticthingz.com.
Please allow 48 hours for a reply.